Here are the best video game health bars!
Where would video games be if they didn't have health bars? For decades, they've been a fundamental component of most games. Many games offer a very basic one at the top of the screen that does the job quite well. However, it's always good to see developers go above and beyond to build one-of-a-kind health bars and life meters.
Adding some flair to a game's health bar might help make the experience more pleasant and memorable. The best health bars and life meters match the tone of the game, make sense in the context of the universe, or have catchy designs that provide exquisite eye candy as you play.
SpongeBob SquarePants: Battle For Bikini Bottom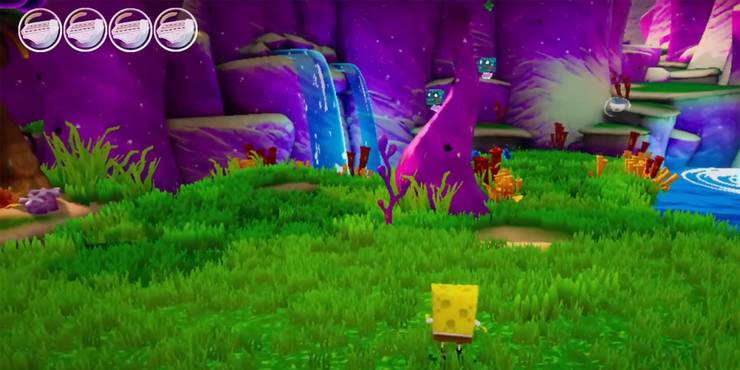 Here's an example of a well-executed video game based on a TV show. SpongeBob SquarePants: Battle For Bikini Bottom is a well-known 3D platformer from the GameCube and PlayStation 2 eras.
It developed a cult following over the years, owing partly to its efforts to preserve the cartoon's humor and weirdness, as represented in its health bar.
So, how can you replenish your health? By amassing a collection of underpants. Yes, SpongeBob's life span is measured in tighty-whities.
Who thought wearing three layers of underpants could keep you safe from robots?
Cryostasis: Sleep of Reason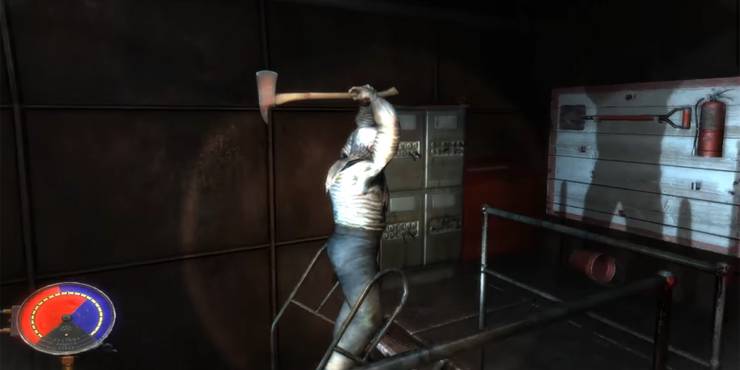 If you missed Cryostasis: Sleep of Reason, no one would blame you. It's a psychological horror PC game from 2008 that's difficult to find nowadays.
If you do manage to obtain a copy, you will have the opportunity to experience one of the most distinctive health bars in video games.
You take on the role of a meteorologist who becomes stranded in the Arctic during an expedition to the North Pole. The idea is to keep as warm as possible.
The health bar is a thermometer that monitors your core body temperature. Staying near a heat source recovers your health, whereas staying outside in the cold gradually depletes it.
It's the ideal approach to represent the game's distinct health system.
Banjo-Kazooie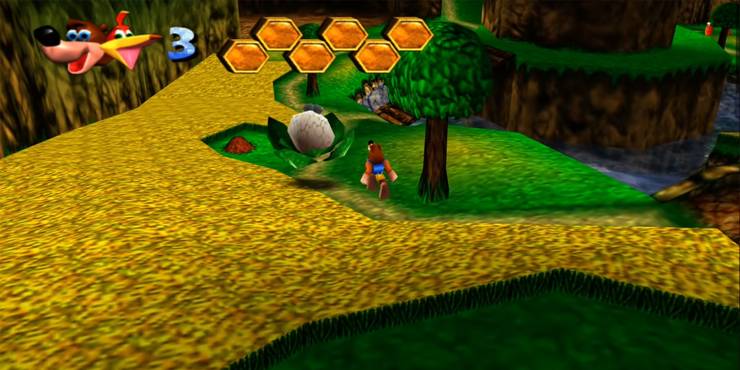 Although the graphics have aged slightly, this classic N64 adventure still has a lot of charm today. If you appreciate retro platformers, you've probably heard of Banjo-Kazooie.
The health meter, like the rest of the game, is full of personality and silliness.
Banjo's health is measured in honeycombs, which is appropriate for a bear. The presence of Banjo and Kazooie's facial expressions makes it one of the best health bars.
The joyful the couple appears, the better their health. The more damage you suffer, the more glum their faces get.
It's a unique and amusing approach to monitor your energy levels.
Star Wars: Master Of The Teras Kasi
Even die-hard Star Wars aficionados might not know this one. Star Wars: Master Of The Teras Kasi is a PS1 fighting game.
It takes place between The Empire Strikes Back and Return Of The Jedi, and it depicts Luke being chased by an unknown assassin sent by Emperor Palpatine.
While it isn't the best fighting game in the world, it sticks out due to its unique health bar. A red lightsaber represents each life meter.
When you strike, the lightsaber retracts slightly within its hilt. It would have been amazing if the good guys had blue or green lightsabers, but it's still a nice touch.
Super Mario Sunshine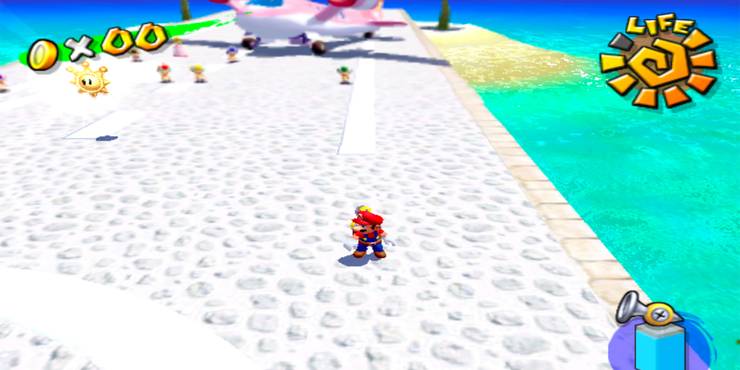 Super Mario Sunshine, while often seen as the Mario series' black sheep, has a lot of merit. Nintendo typically bases every aspect of a game, including the user interface, on its basic premise.
Sushine's health bar perfectly captures the game's tone and blends seamlessly with the environment.
As you progress through the game, you'll realize that the life meter resembles a sun. Each ray equals one health bar.
The sun will dim when you are hit. It's a unique concept that perfectly complements the game's summertime setting, making it the best health bar in the Mario franchise.
Conker's Bad Fur Day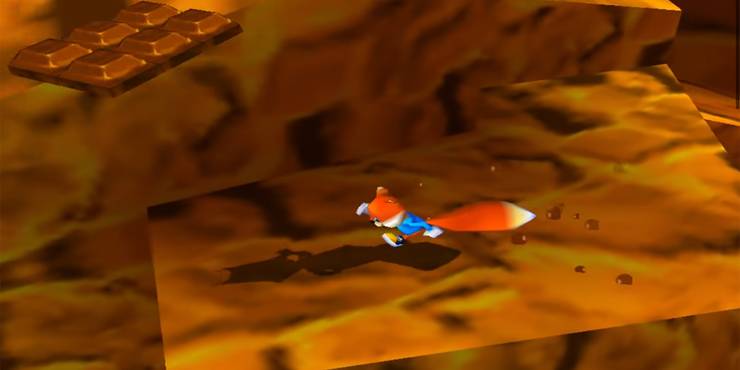 Conker's Bad Fur Day is a filthy, obnoxious game. It's also among Rare's greatest. You take on the role of an inebriated, overly violent, foul-mouthed squirrel trying to find his way home after a wild night out.
You'd think the game's health bar would reflect its mature tone. You could be surprised. Conker's life meter is a chocolate bar, and receiving damage will break off a piece of it.
It's an unexpectedly wholesome approach to depict health in an otherwise gruesome encounter, demonstrating that Rare never ceases to amaze.
Resident Evil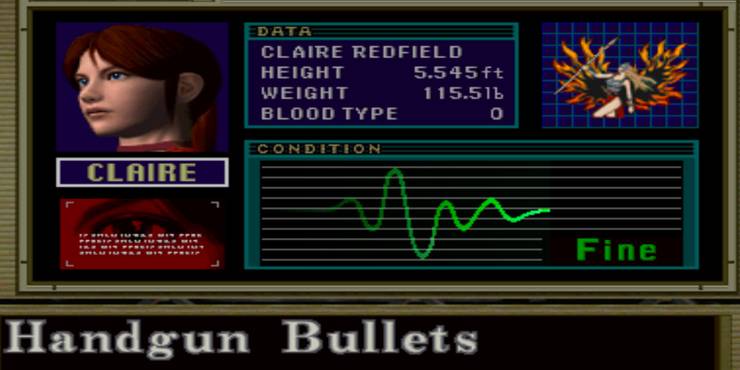 Dark, dirty, and terrifying. These are the elements that distinguish Resident Evil. Capcom's survival horror series delivers horrible frights, never-ending tension, and some of the scariest stages in video games.
The creators were savvy to create a creative health bar that represents the tone of the series.
The health meter in several Resident Evil titles is represented by an EKG that depicts the character's heart rate. It even changes color depending on your state.
Green indicates that you're fine, yellow indicates that you should proceed with caution, and red indicates that you're in trouble. It's more grounded than most video game health meters, which makes it even more unique.
Guitar Hero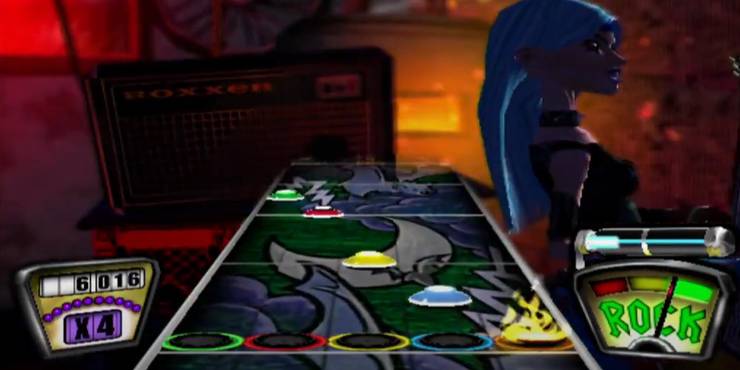 If you were a video game fan in the mid-2000s, you surely remember how big Guitar Hero was when it first came out. Penalty Kick Online included a guitar-shaped controller that you'd use to play rhythm-based levels based on popular rock songs.
It also came with a one-of-a-kind health meter.
A Rock Meter in the lower right-hand corner of the screen measures how well you play. When you play the correct notes in time, the dial rises.
The meter decreases and you are booed off the stage if you perform off-key or out of time. Ouch. What a cruel way to end a game.
Dead Space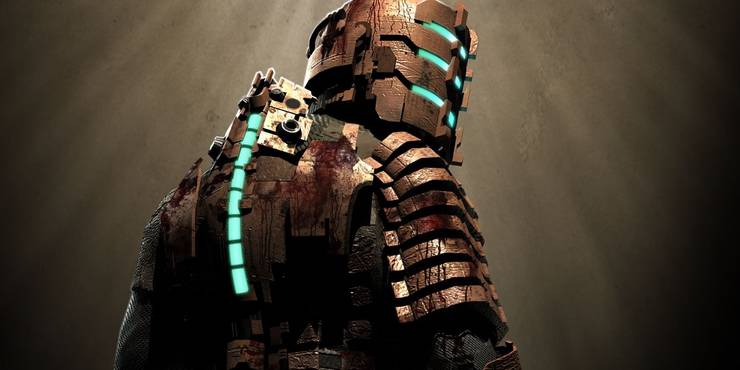 Dead Space is a sci-fi survival horror game that is widely regarded as the pinnacle of the genre. Engineer Isaac Clarke is stranded on a starship that has been commandeered by a horde of terrible monsters.
His only goal is to live and keep his sanity.
The health indicator in Dead Space is undoubtedly the most unusual in video games. The life bar is normally at the top of the screen in most games.
It's part of Isaac's character model in Dead Space. A blue fluorescent light shines through a tube that runs up the back of his suit, revealing his energy level.
It's really uncommon to see a health meter that's integrated into the game's universe like this one.
The Legend Of Zelda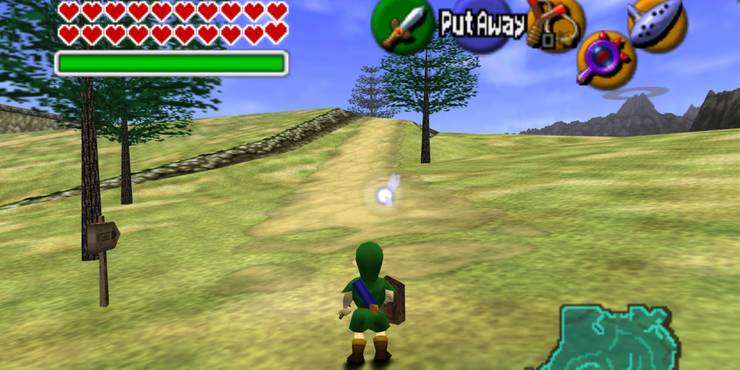 When The Legend of Zelda was released on the NES, it forever changed gaming. The gameplay was not the only thing that was new.
The health bar would become so popular that it would remain for the duration of the series. Link's health meter is measured in hearts, a design that has become nearly synonymous with video game health bars.
Collecting heart containers in most titles or completing shrines in Breath Of The Wild and Tears Of The Kingdom will replenish Link's life meter. This design has been imitated numerous times and is still considered the best health bar in video games.