These are the best games where you can put together furniture!
In the worlds of video games, you can find all kinds of amazing things. You can be an adventurer in space or go on a quest to fight demons in a fantasy land. You can even play in the very crazy world of interior design.
Surprisingly many games let you build and arrange furniture in your own home, castle, or post-apocalyptic bunker. Here are some games where you can build furniture that you might enjoy, whether you're an interior designer or just like to relax.
Home Improvisation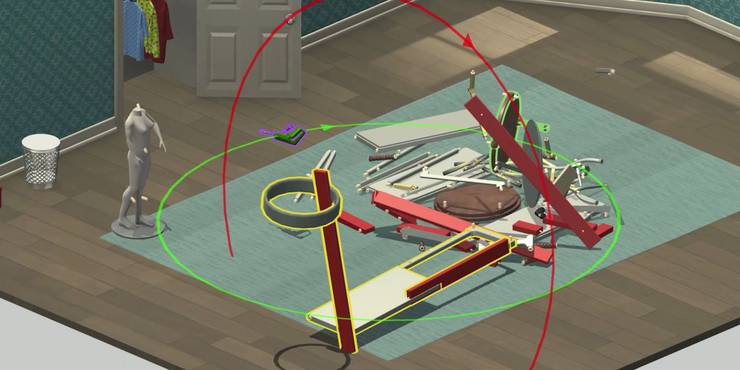 Have you ever used Ikea to make a coffee table? Have you ever wanted to do that online but didn't know how? Home Improvisation is the game for you if you said yes or were interested in why that was a question.
This game has a simple idea behind it. You get a lot of pieces and have to put together enough furniture to fill a whole house.
The game doesn't say much about how to do that. A strange mix of puzzle games and furniture design games, but if that sounds like fun, then this game is just what you need. Moving into your first dorm room is a lot like this, but without all the hard lifting.
Terraria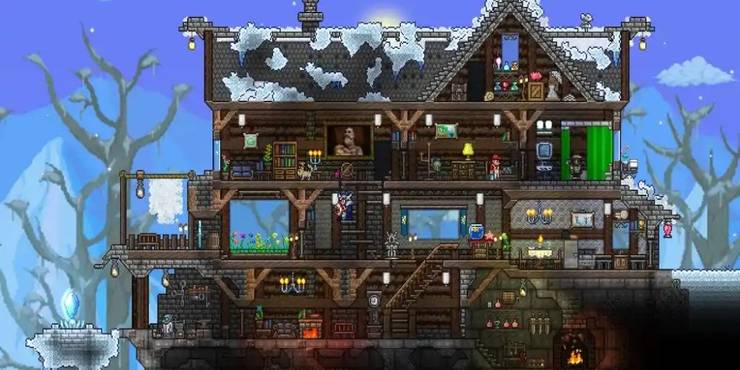 You can stay alive, fight scary monsters, and even build your own house. Terraria has all the things you could want.
You can go anywhere in the world. Building a pixilated house in a dangerous world might not seem like fun at first, but trust us—it is. It's really fun to go out and look for things you need to build a prepper's home.
Since there are always new things to do, like fight, explore, or decorate, it never gets old.
Fallout 76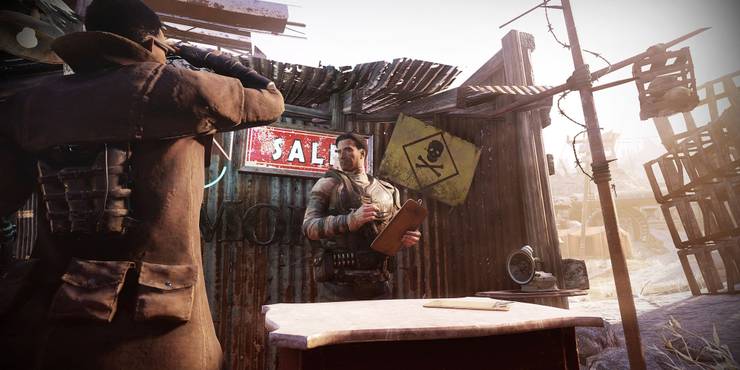 The place to live after the end of the world might not seem like a good place to settle down, but you'd be wrong. The survivors and people who live in vaults in the area also need places to live.
You can build and decorate your home from the ground up in Fallout 76 thanks to the C.A.M.P. system. Some easy tools and some time are all that players need to do some pretty cool things.
You can always find and buy new things, so your imagination is the only thing that stops you.
Skyrim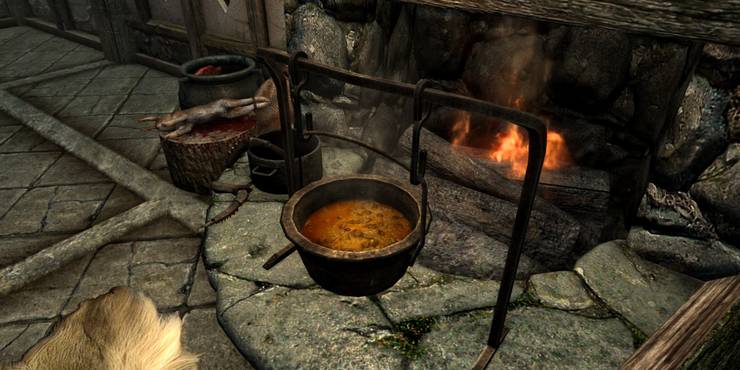 It's hard to be the dovahkiin. Getting lost in Skyrim, killing thieves, and attempting to stay alive during a civil war. It can be too much to handle.
So why not move some furniture around in your home at the end of the day? Good news is that you can do that. There is a cozy fireplace, a wizard's tower, and even a basement full of evil items.
You can build and design it however you like. You can get married and adopt a child at the same time!
Grounded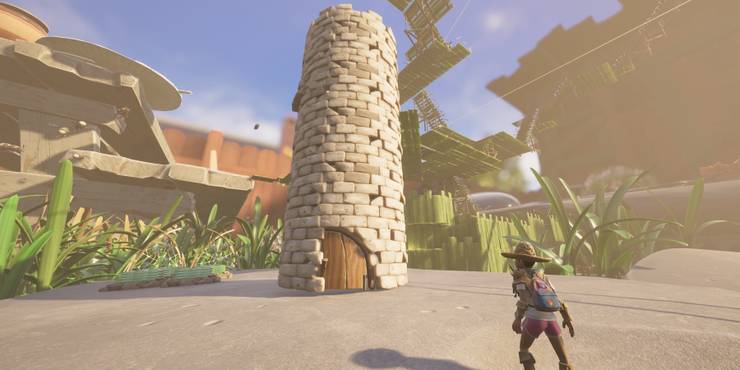 It turns out that having a "Honey I Shrunk the Kids" moment isn't always a bad thing. In Grounded, there are a lot of dangerous spiders to deal with, but you can also make a house out of grass and leaves.
It looks like life isn't that bad after all. As you may be surprised, grass planks and some work can go a long way toward making a shelter.
It's probably more important for you to stay alive and get back to normal size, but it's still a good idea to make a cozy place to sleep. That house is really small.
House Flipper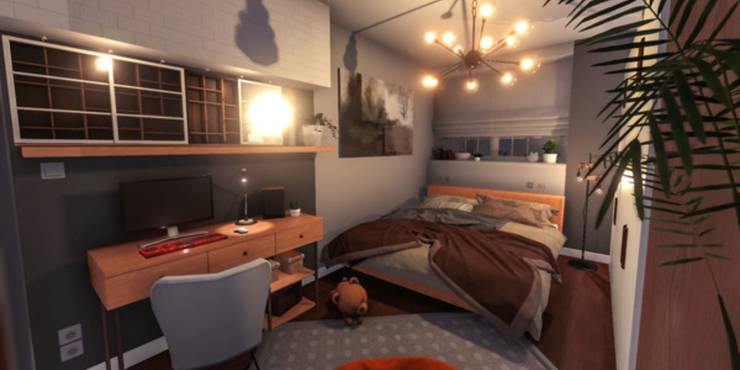 An important part of a House Flipper's job is not just decorating homes. That being said, it's by far the easiest part.
You'll start your job as a house flipper in this simulation game, taking old, run-down homes and turning them into dream homes. You'll have to take down walls, decks, and even paint in order to do that.
But at the end, you get to put your carefully chosen furniture in place and then admire your work.
Animal Crossing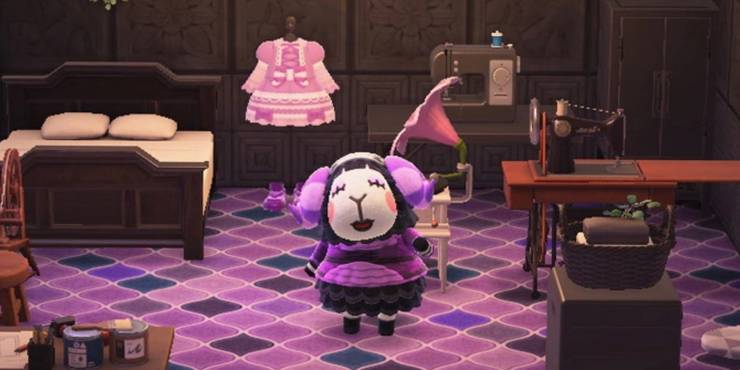 The island in Animal Crossing is friendly and full of animal friends. You can make it your own and change it however you want.
You can easily find a lot of furniture that you can use to build not only your home but also your whole island. It can be moved and adjusted from there to give you even more options for decorating your home.
You won't get bored for a long time because new things are added all the time for different events and seasons. Be careful of those bugs.
Minecraft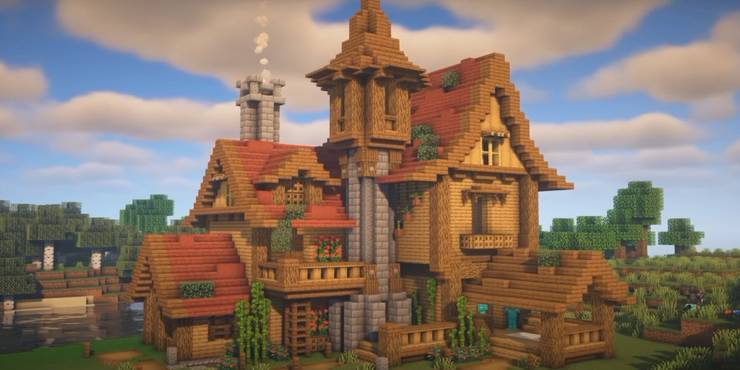 Minecraft is a game that everyone who likes to build their own homes knows about. With just a few blocks, you can make a lot of different kinds of furniture.
Yes, you have to deal with monsters and the question of how to stay alive in Minecraft, but you have plenty of time to relax in your home that you built yourself and decorate the inside. You can put your bed and a nice table next to your fireplace if you want to, or you can take the time to build a whole castle. You can do everything.
The Sims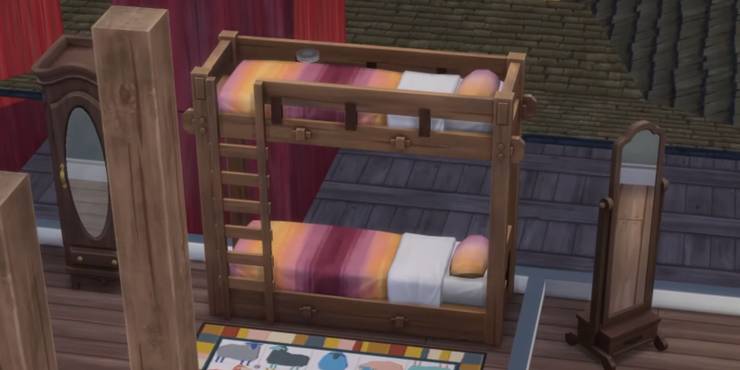 For generations, The Sims game has been a cult favorite that has entertained and sometimes confused players of all kinds.
If you build a house for your Sims, where else can you see the Grim Reaper die of shame? Yes, there are many things to do in Doodle Baseball to keep you busy, including designing your own homes.
You can start from scratch and build a house that fits the sim you want to put in it. You can move, take out, and change any furniture you want. Building a gothic house or bachelor pad and watching their lives go by is one of the best things about it.