As these cult classics come back into the spotlight, get ready to go on unforgettable adventures, face huge challenges, and uncover captivating stories.
There are hidden gems in the vast world of role-playing games just ready to be found again. These cult classic RPGs have had a lasting effect on the gaming community. Their unique stories, engaging worlds, and new ways of playing have captured the attention of a small but dedicated fan base.
Now that we have modern technology, it's time to bring these lost gems back to life and make them shine better than ever. There should be a remake of these games so that a new generation of gamers can enjoy their classic charm and they can once again be considered gaming heroes.
The Bouncer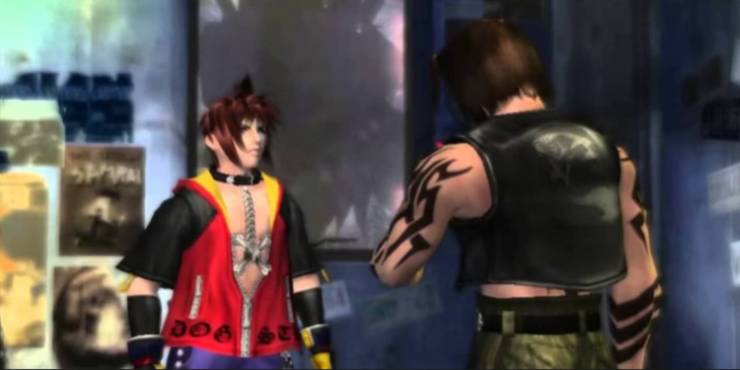 In this game, you play as a group of tough bouncers who get caught in a dangerous web of lies. You will be exploring a future city. They could improve the cinematic action gameplay, make the fighting more fluid, and give the graphics and animations a new look in The Bouncer's remake.
This new version would go deeper into the captivating story, revealing hidden facts and making the audience feel closer to the characters. Get ready for an exciting role-playing game where every choice you make affects the future of heroes and a city that is about to go crazy.
Eternal Darkness: Sanity's Requiem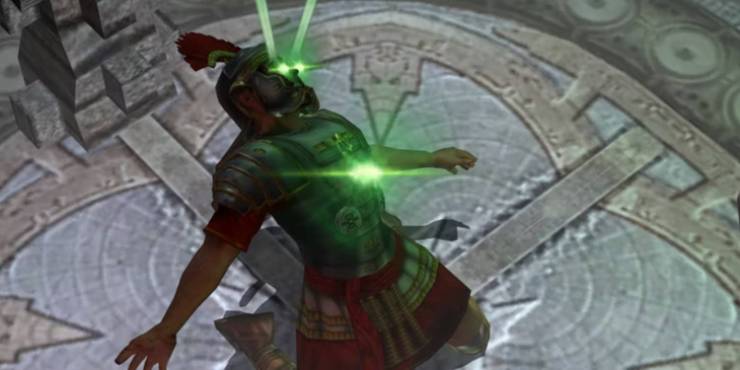 Eternal Darkness: Sanity's Requiem is a masterpiece of psychological horror that takes you back in time and makes you crazy. If this old game were redone, the story would be better, and players would be drawn into a strange world that spans several time periods.
The player's mind becomes their biggest enemy, so the remake would go deeper into the mental torture, which would be a first for the horror genre. With mind-bending gameplay features and a sanity system that tests how realistic the player thinks things are, the remake would give players an unforgettable horror RPG experience that will make them question their own sanity long after they put down the controller.
Arcanum: Of Steamworks and Magick Obscura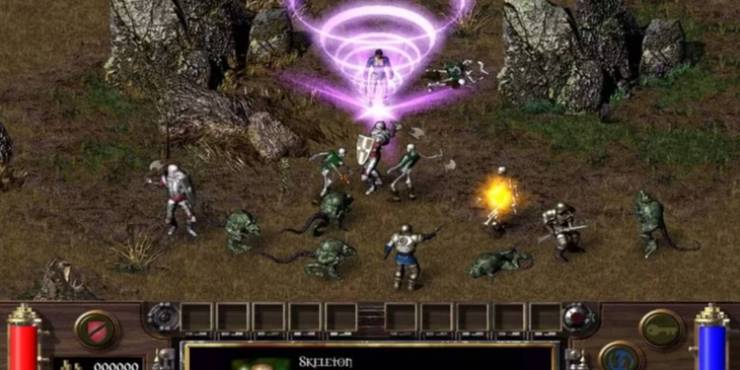 As you enter the amazing world of Arcanum, you'll be swept away by a mix of Victorian beauty, mysterious magic, and cutting-edge technology. A remake of this well-known classic would let players explore its huge world, which is full of interesting stories and tasks.
With a huge number of customization choices, you can make your character stand out and find your place in this constantly changing world. See how the world around you changes and reacts to the choices you make. It's a truly immersive and memorable experience.
Lost Odyssey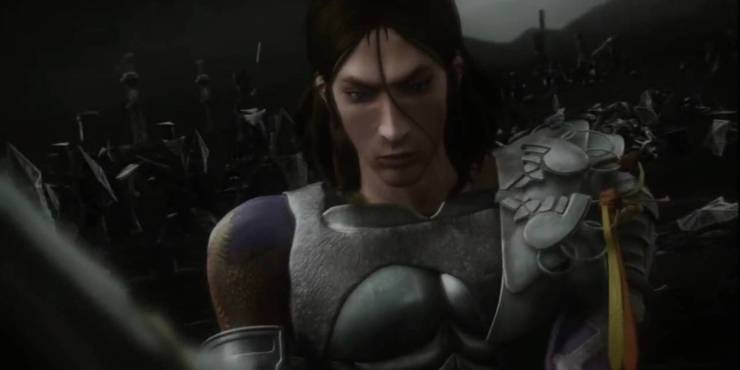 You will go on a long and emotional journey through time with the mysterious immortal main character as they look for themselves and their purpose in life. The moving stories of love, loss, and forgiveness in Lost Odyssey would be brought back in a remake.
Take part in turn-based battles where you have to use your skills and spells carefully to beat tough opponents. With better graphics, the remake would bring this epic journey back to life, introducing a whole new generation to its enthralling world and leaving them speechless with its beauty and depth.
Planescape: Torment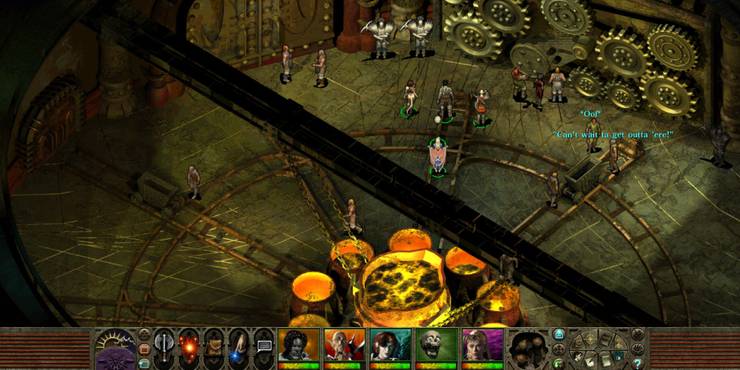 The mysterious and thought-provoking world of Sigil is waiting for you. The decisions you make here will have effects that will change everything. Planescape: Torment remake is very complicated and goes deep into spiritual ideas and the human mind. This would be a once-in-a-lifetime chance to really get into it.
Explore a strange and one-of-a-kind world where you'll meet a wide range of people, each with their own secrets and reasons for doing what they're doing. As you deal with moral issues and find out who you really are, your character will grow in ways that have never been seen before.
Let the remake of this famous RPG take you to a world that changes the way you see things and leaves a mark on your soul that will never go away.
Wild Arms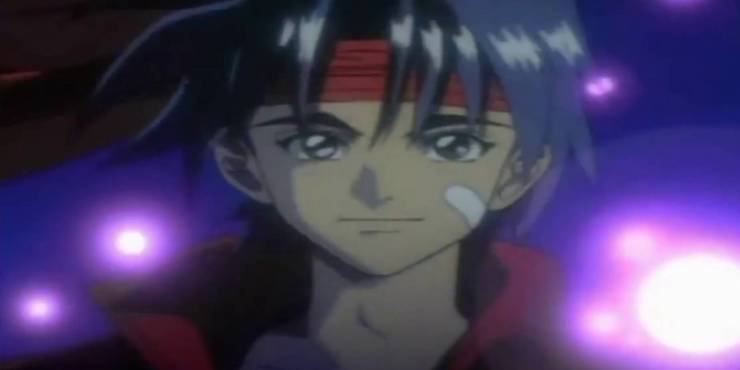 Take an exciting trip into a world where magic and the Wild West live together. In a remake, the popular cast of Wild Arms would come back, but this time they would each have their own personality and adventure to save the world.
Explore exciting dungeons full of puzzles and use your smart problem-solving skills to get past hurdles and find hidden treasures. Strategize your way through turn-based battles where using both guns and magic is key to winning. Whether you're a first-time adventurer or an old fan, the remake would give you a new and immersive experience that captures the essence of this unique magical world with Western influences.
Summoner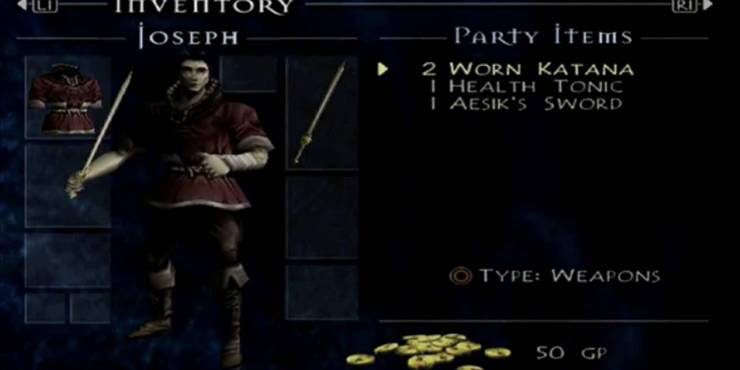 Find out the mystery of your long-lost roots while calling on powerful beings and going on an amazing journey through a carefully created fantasy world.
Any new version of the old game Summoner could take the world it already has to a whole new level of immersion, make the game play smoother and more fun, and bring back the story that drew people in the first place. This would appeal to both old and new players. You are about to be taken to a world full of magic and old secrets, where your fate waits.
Jade Cocoon: Story of the Tamamayu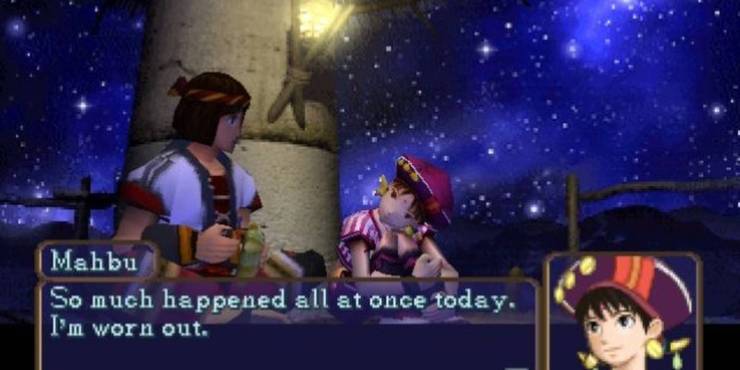 Get lost in a magical world where catching, training, and taking care of magical creatures is the key to saving your town.
A remake of the popular game Jade Cocoon could bring back its unique creature-capturing mechanics while adding new features and making the graphics look better. The original game's complex and satisfying breeding system would still be there.
Get ready for a magical trip through a world full of magical beings and an enthralling story that will spark the imaginations of a new generation of Geometry Dash Subzero players and let them rediscover the ethereal magic of the Tamamayu.
Legend of Legaia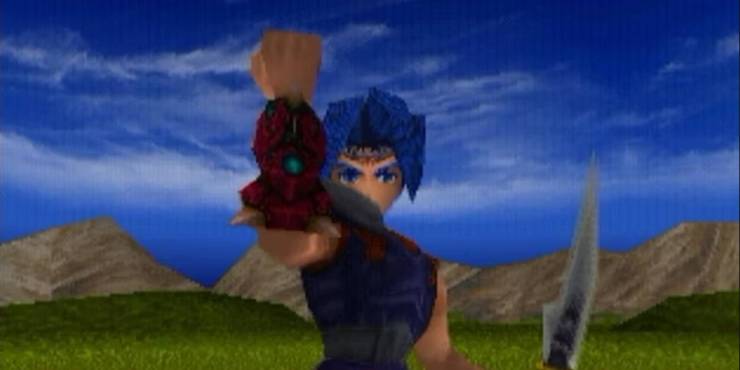 Use the power of martial arts in a world that is empty and full of monsters. Legend of Legaia's famous combat system would be brought back to life in a new version of the game. Players can use precise button combinations to launch devastating combos.
This remake would bring back the game's world, which is full of ancient secrets and dangerous quests, and give its story a fresh start. Get ready to go on a dangerous trip where your martial skills will decide the fate of all people and where each carefully executed move brings you closer to either salvation or destruction.
Parasite Eve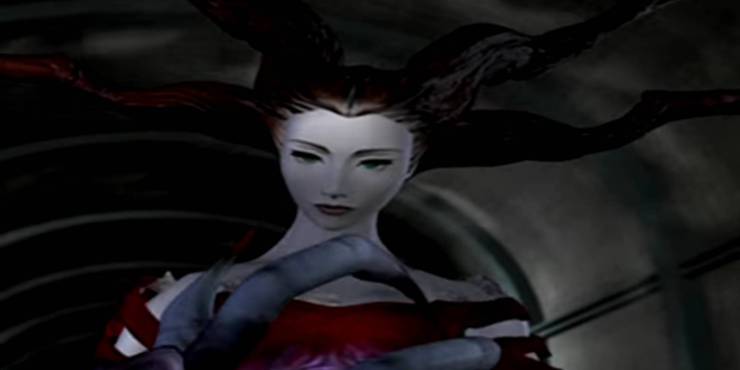 Enter the scary world of Parasite Eve, a game that combines survival horror and role-playing games to make a truly scary experience. A remake of this famous game would take players back to the moody setting of its original, putting them in the dark and strange parts of modern-day New York City.
With intense fights against grotesque biological threats and a new Active Time Battle system, the remake would captivate a new generation of players and give them a chance to figure out what the biological threat that lurks in the shadows is all about.
Thousand Arms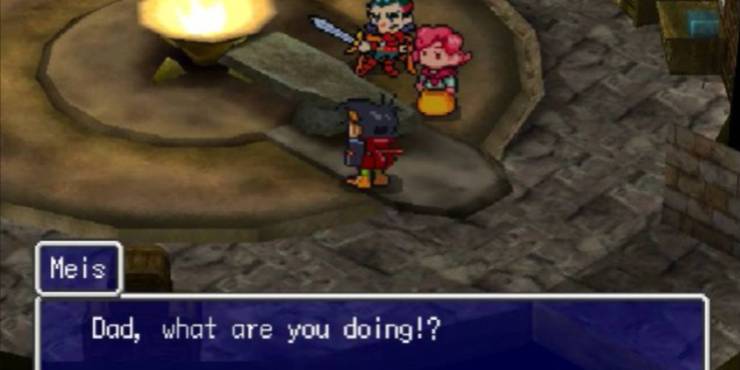 This wonderful RPG from a long time ago needs to be brought back to life. This cult favorite mixes turn-based battles, dating sim elements, and a cute steampunk world very well.
Its unique charm comes from its main character, Meis Triumph, a young blacksmith who can put magic into weapons. This makes the game a truly unique experience.
Even though Thousand Arms has unique gameplay mechanics and an interesting story, it is still not well known or respected. A remake would let a whole new group of gamers enjoy its charming personalities, fun battles, and interesting story.
Should Thousand Arms get better graphics, better gameplay, and maybe even more material, it could once again captivate RPG fans and cement its status as a cult classic for years to come.