Try these custom songs if you want to try something new in Beat Saber.
Beat Saber is possibly the best VR game of all time. It perfectly exploited the medium, set the bar for all rhythm games, and cultivated a community of some of the internet's most talented modders. The songs in the game's initial roster are wonderful, but what truly distinguishes Beat Saber is the plethora of incredible custom maps that community members build to just about any song you can think of.
You'd be amazed how many diverse genres can make for amazing Beat Saber maps, from K-pop to electronica to classic rock. The best mappers understand how to bring out what makes each song unique and then build an environment in which you may groove to your heart's delight.
Technologic – Daft Punk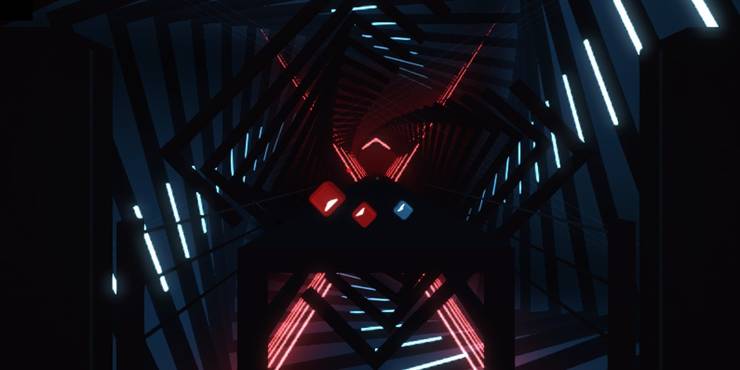 Daft Punk's catalog of electronic classics makes for some incredible Beat Saber maps, but mapper Awfulnaut's rendition on the tune Technologic is on another level. This isn't a punishingly difficult map; in fact, the maximum difficulty setting available is Expert.
Instead, Awfulnaut focused on getting you into the swing of the song with well-timed hits on the beat, and they even threw in some strategically-placed barriers to give some flair. This map is for you if you like a tune to groove to rather than one to blast through at breakneck pace.
Fuji Opener – Skrillex ft. Alvin Risk (Virtual Riot & Xomega Remix)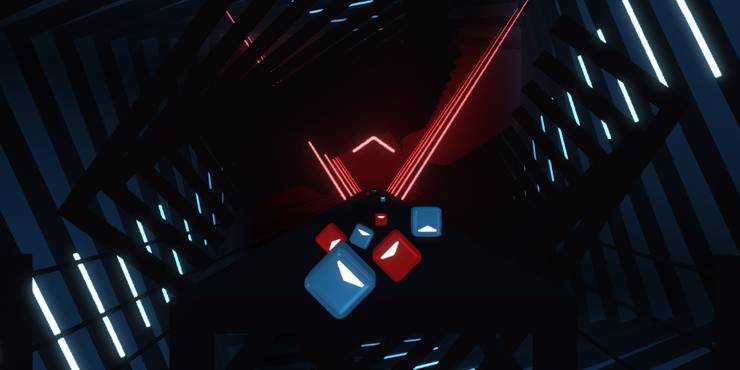 Skrillex's popularity may have decreased a bit over the years, but his music still going strong among the Beat Saber community. They go crazy for electronica sounds with a quick tempo, and Skrillex certainly delivers on that front. Fuji Opener, created by pkdan, is a map that needs a lot of precision and fast movements, but with enough experience, you simply know the flow state with this one will be fantastic.
You'll get to practice your flurries and crossovers, among other advanced skills, and at a startling 285 bpm, this tune will give you some amazing cardio.
Bohemian Rhapsody – Queen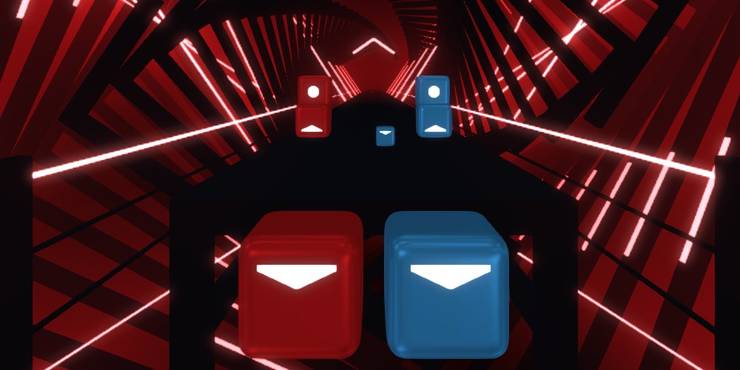 Given that Bohemian Rhapsody is considered one of the best songs of all time, it stands to reason that its Beat Saber map, created by Jokidum, would be among the best as well. This Queen classic, full of big breaks, bridges, and beats, is a dynamic tune that will keep you on your toes for the whole 5:55 runtime.
You'll want to make sure you're adequately hydrated and limbered up before beginning this stage, because you won't be getting much of a break as you work your way through this mini-opera.
Moves Like Jagger – Maroon 5 ft. Christina Aguilera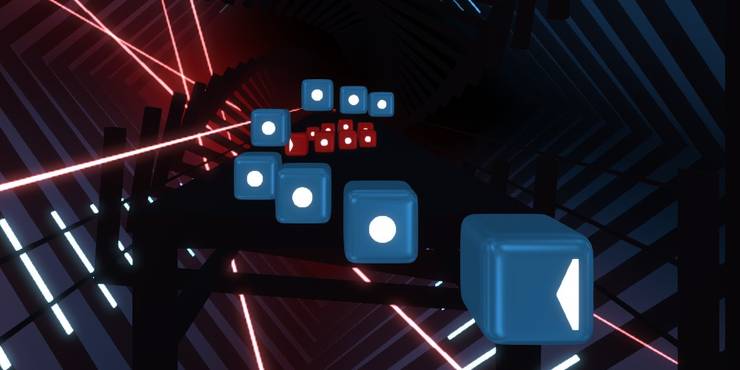 Is Moves Like Jagger a generically catchy pop song by an uninspired band? Yeah. Was it also overplayed on the radio that summer? You betcha. Is it also a great Beat Saber map? Yes, it does.
This stage will have you dancing around the room like you're Mick Jagger, thanks to some deliberately placed walls by mapper baxter395. Sometimes a decent Beat Saber map will make you fall in love with a song you didn't necessarily enjoy in the first place – this is one of those moments.
Gangnam Style – Psy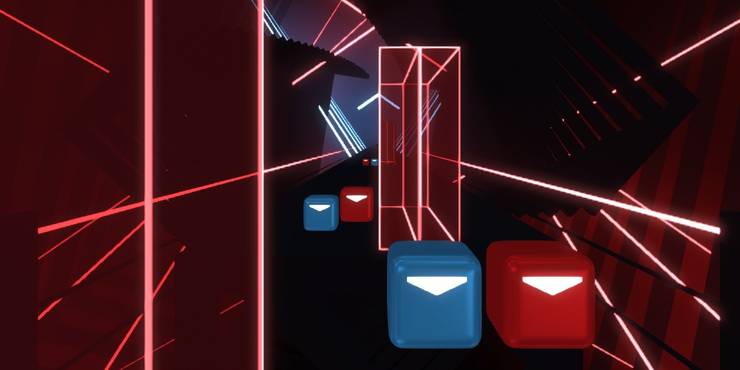 Psy is the king of infectious sounds. K-pop in general makes for some next-level Beat Saber music, but when it comes from Psy, you know you're in for a treat.
Not to mention that Gangnam Style is one of the most well-known songs in the world, making it an excellent choice to play for friends or family members who are just getting a taste of what Beat Saber is all about. The coolest part is that GreatYazer's map also replicates the iconic dancing from the music video.
Shut Up And Dance – Walk The Moon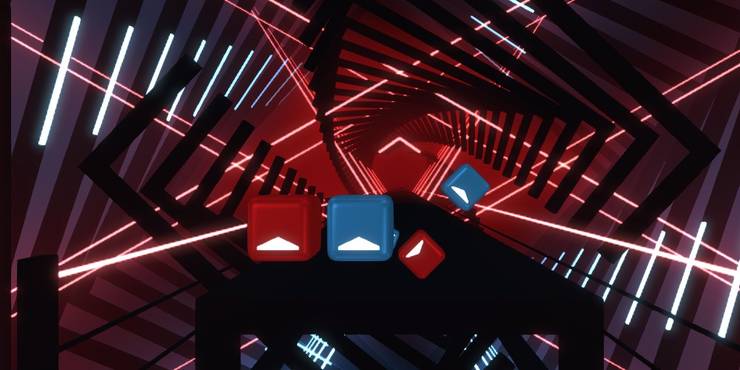 Shut Up and Dance is another chart-topping pop smash that has stuck with the Beat Saber community thanks to its robust beat and constantly bouncy chorus.
It may have been overplayed on the radio, but in the setting of Beat Saber and mapped by BennyDaBeast, it's one of those songs that you just can't get enough of. Furthermore, the map has some pretty good pace that allows you to dance around without getting lost or missing notes.
New Rules – Dua Lipa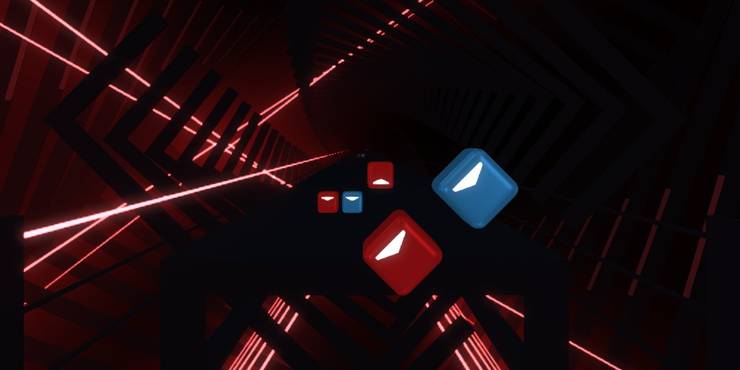 Dua Lipa's New Rules was one of the most successful songs of 2017, and it was the tune that catapulted her to mainstream fame. Catchy melodies are generally wonderful for Beat Saber maps, but this song in particular has the appropriate rhythm and tempo to make it an excellent stage for flow state.
This map is quite simple, but it emphasizes some of the more subtle flourishes in the song's production, demonstrating BennyDaBeast's talent as a mapper.
Believer – Imagine Dragons (100k ver.)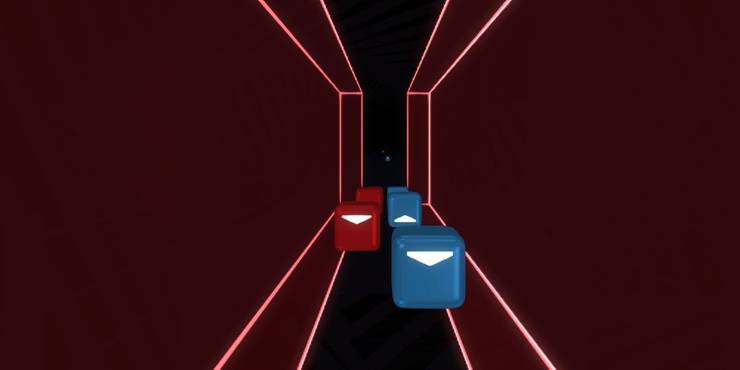 Sure, you can acquire Believer through the officially licensed Imagine Dragons song bundle, but let's be honest: some of the homemade mappers out there blow the official stages out of the water. This is one of those instances.
The way Rustic Map hits the beats and glides from one area of the song to the next is breathtaking. Furthermore, modified tracks are completely free, so you won't have to pay anything to listen to this modern classic by Imagine Dragons.
Mr. Blue Sky – Electric Light Orchestra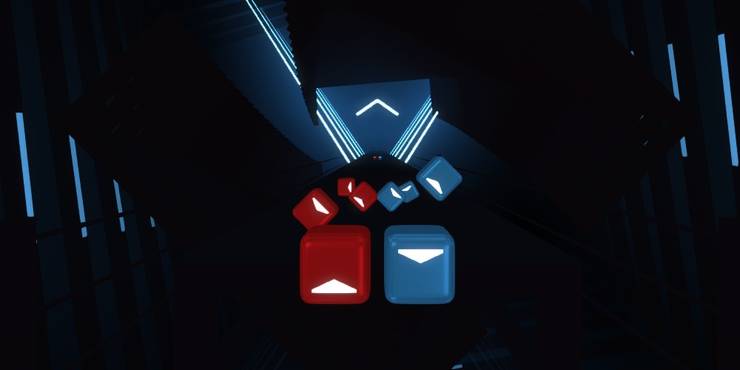 Mr. Blue Sky is a very enjoyable song, and its peppy groove and lyrics fit in perfectly with Beat Saber's overall attitude. Of course, it's also great to have an all-blue light show going on in the background of the stage that mapper GreatYazer curated to truly bring the mood of the song to life.
You have to hand it to the Guardians of the Galaxy for bringing this song into the twenty-first century in a huge manner, because a whole new generation of music lovers (and Doodle Cricket players) now get to appreciate this musical gem.
Midnight Lady – Dirty Androids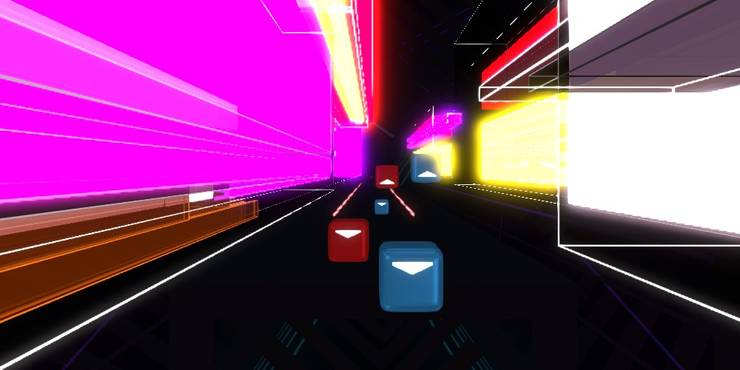 Reaxt's Midnight Lady map has been upvoted over 12,000 times on BeastSaber, making it one of the most popular homemade Beat Saber maps of all time – and for good reason. Of course, the song is groovy and enjoyable, and the mapping itself is great, but the real star of the show in this stage is the visuals.
It's an utter eruption of brilliant lights that must have taken an age to build, and it takes this VR experience to a whole new level. This map is a must-play for any and all Beat Saber aficionados out there.